Here is my hardsuit. Hardsuit on the right is more complex model, hardsuit on the right is simpler model in all pictures. Red or transparent white parts are NOT part of the model, they just show where pieces go. Labels are above pictures.
Front View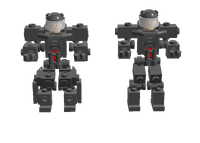 Side View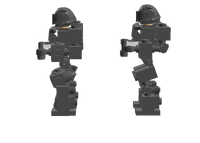 Back View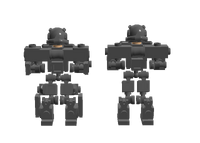 Complex model part list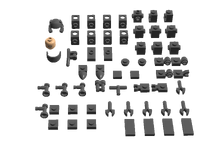 Simple model part list
Step 1.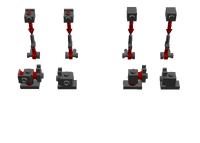 Step 2.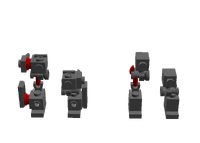 Step 3.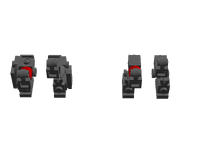 Step 4.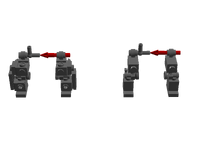 Step 5.
Step 6. (Ignore the parts to the far left, they were accidently in the picture)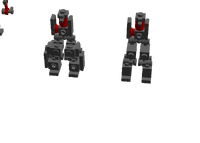 Step 7.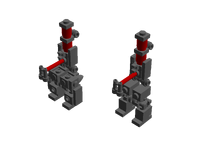 Step 8.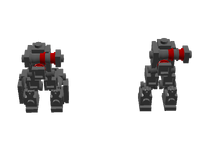 Step 9.
Step 10.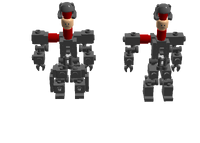 Step 11.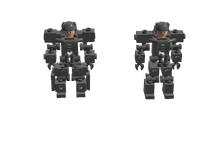 Accessories.
I normally have two heavy machine guns on the shoulders and boot jets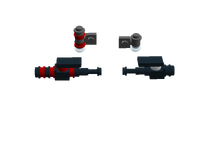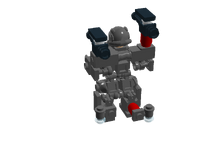 ...and two gauss cannon/shotguns (ADU gun+binoculars, like Cligra has) in the hands. (not shown)
Finished Hardsuits