SuperSpyX



Theme:

Animation

Accessories:

Fedora, silenced Magnum, Titanium alloy knife, scarf, arm protectors, knife sheath

Years:

2012

Appearances:

Brickipedia: Outbreak
SuperSpyX is a highly respected and successful American espionage agent, he is a dedicated user and was invited by Brick to join the cause of the first deployment. Shortly after he entered the void into the server he was attacked by the sentient virus. Despite the dire situation, he used ingenuity and explosive twinkies to overcome the beast and regroup at rally point Delta. He has a lone wolf personality and prefers to work alone, but will work and associate with others if needed. He also has access to many top secret technologies and prototypes of experimental vehicles.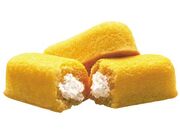 Ad blocker interference detected!
Wikia is a free-to-use site that makes money from advertising. We have a modified experience for viewers using ad blockers

Wikia is not accessible if you've made further modifications. Remove the custom ad blocker rule(s) and the page will load as expected.